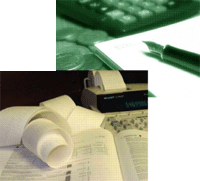 Administrative Services Organization Platform (ASO)
Every employer has employees. Managing these very valuable human resources is critical to the success of your business. But, it can also be
very costly.
Human resource management can be divided into two general categories: operations and administration. Operations involve work performance and producing your product or service. Administration deals with wage and salary maintenance, employee benefits, working conditions, compliance with state and federal statutory mandates, and various personnel recordkeeping routines. It's sometimes said that "Operations make money - Administration takes money."
Naturally, your main focus is most likely on operations and making money. This can lead to overlooking the impact of administration and the money it takes out of your business. When this happens, administrative costs can increase at a faster rate than gross revenue, giving you a negative effect on your all-important "net income."
PMI Resource's main focus is assisting businesses with managing and controlling the costs of administering human resources. We do this by providing complete, easy and flexible human resource management solutions for all the key areas that small businesses continually struggle with.
The following employer solutions are available individually or in any combination through our ASO platform — you decide which services your company's unique needs require. (This feature is another distinction between the ASO and PEO. The PEO platform includes all of these service options and more in its standard service model.) Click on any of the services below for more information: