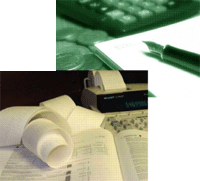 PMI Resource and our affiliated companies specialize in providing solutions for the employer-related business problems that most small business owners struggle with on a daily basis, such as:
Payroll & Tax Administration
Human Resource & Employment Practices
Employee Benefits
Workers' Compensation
Safety, Loss Prevention & Control
PMI provides easy, affordable business solutions through two service-solution platforms designed to meet your business' unique needs.
PMI Resource, our Administrative Service Organization (ASO), offers a full-service suite of comprehensive payroll and tax administration services, and allows you to choose the complementary services that work best for your situation—whether you need just one or two services, or the entire suite. You choose, we deliver.
Fire Departments & Districts, Governmental and Public Entities: PMI Resource specializes in PIAL compliance for employee handbooks, volunteer handbooks, volunteer covenant agreements, Board of Commissioner By-laws & Articles, Standard Operating Procedures (SOPs), Standard Operating Guidelines (SOGs), Standing General Orders, Louisiana Revised Statutes guidance, Office of the State Examiner (OSE) Regulatory Statutes guidance, interpretation and compliance, Civil Service Compliance, Fire Service Bill of Rights, Personnel Action forms, disciplinary actions, Civil Service Appeals, Classification Plans, Standards & Qualifications, Public Records request, Open Meetings guidance, etc. in addition to our cores services as stated above.
PMI also offers a Professional Employer Organization (PEO) arrangement, which is offered through Personnel Management, Inc. (PMI). The PEO arrangement provides all of the same services as the ASO, but integrates all of the processes through a contractually established co-employment relationship, and gives you exclusive access to additional services -- commercial property & casualty coverage, classed benefit designs, wealth management services and more.
For more information on either of these service platforms, click on ASO or PEO.