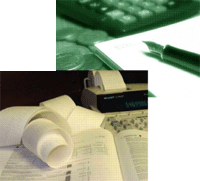 Our History
Personnel Management, Inc. (PMI) was founded in 1989 by Mark A. Waniewski, CEO, and William M. "Mike" Byrd, CFO, and has become a national leader in the professional employer organization (PEO) industry. We provide outsourced business solutions, including payroll and tax administration, employee benefits, benefits administration, workers' compensation and business-related insurance, safety, risk management and human resources services.
Headquartered in Shreveport, Louisiana, PMI provides services to thousands of worksite employees and hundreds of clients throughout the United States. Satellite offices are located in Little Rock, Arkansas; Chicago, Illinois; Baton Rouge, Louisiana; and, Jackson, Mississippi.
PMI has three affiliated companies that function in independent and supportive roles to PMI's primary business of professional employer services. PMI Resource is our Administrative Service Organization (ASO), Risk Solutions, L.L.C. (RS), provides a full line of business insurance and employee benefits products, and Administrative Compliance Services, Inc. (ACS), provides COBRA, HIPAA, state continuation and Section 125 Cafeteria Plan services to clients nationwide.
PMI's clients are typically small- to mid-sized firms (5 - 600 employees) that represent a variety of industries (including professional firms and groups, manufacturing companies and companies in service industries). These companies outsource their human resource services in order to focus their time and energies on core, profit-making business operations.